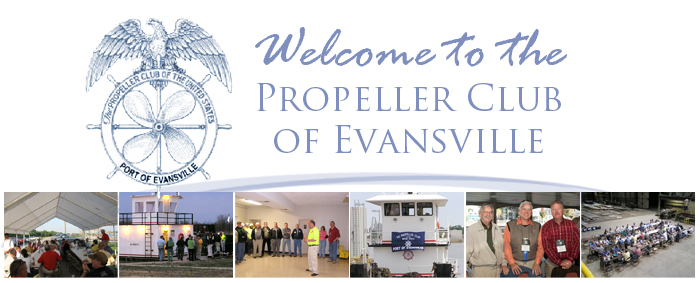 Since 1927, The U.S. Propeller Club has supported and promoted the U.S. Merchant Marine and Maritime Industry.  Today, The Propeller Club is the largest grass roots maritime association in the U.S. with 52 club ports as well as 33 overseas.  Additionally, there are over 20 Student Club Ports in the U.S. and overseas.  For more information on the Propeller Club, please visit the International Headquarters website at:
www.propellerclubhq.com
---
Upcoming Meeting Notice: Corn Island Shipyard
Time: October 11th, 2017 6:00 p.m.
Where: Corn Island Shipyard
Address: 9447 E State Rd 66, Grandview, IN 47615
Dinner & Tours
Please join us for this upcoming meeting and be sure to RSVP by October 9th with the number of people you will have attending and remember to bring a guest!
Corn Island will show a 300 Cubic Yard hydraulic Dump Scow that will launch next Thursday,
the 12th. After launch, it will be taken apart and each half will be loaded onto a
rail car destined for San Diego, CA. This is a similar vessel to the larger scows
built before at Corn Island but on a much smaller scale for mobility purposes.
We also will have a 340′ x 78′ x 19′-6″ Dredge Hull we are building for use on the
Gulf Coast. This barge will look similar to a deck barge with the exception of a
15′ tall hopper above deck to hold dredging spoil. At this point, painters are
starting interior painting and equipment crews are installing dredging equipment on
deck.
Over the last two decades, Corn Island Shipyard has quietly become the premier builder of custom barges and specialized marine structures. Since the launch of our first barge in 1991, CIS has strove to offer durable, high-quality products at a reasonable cost. We have achieved this goal by producing our vessels with a high degree of automation, employing a highly skilled workforce, and offering in-house design and engineering utilizing state of the industry 2D and 3D design programs. CIS has produced custom marine vessels for customers on both the East coast, West coast, Gulf coast, and most states on the inland waterway system.
Corn Island Shipyard specializes in the manufacture of custom designed products for both ocean service and inland waterway service. We produce vessels that are classed ABS as well as unclassed vessels based upon our customers' requirements. CIS utilizes a high degree of automation and a highly skilled workforce to produce dependable, cost effective products for our customers in a timely manner. We currently have the capacity to build vessels up to 600 feet in length and 108 feet in width.
---
EBusiness Trade Show
The Propeller Club of Evansville would like to show our support for you and your business by asking you to join us at our November meeting and give you the opportunity to showcase what your business does and can do for our club members. Our November meeting location wil be at Airgas on Burkhardt Rd and any member who would like to set up a display and discuss your company with our members will have the opportunity to do so in a trade show type setting. Please feel free to bring props, signs, literature or anything neccesary to network with other members.
We will need advance notice so that everyone will have a space available to participate and tables will be provided for you.
Please RSVP to contact@propellerclubofevansville.org or call Jeff McCutchan at (812) 449-4234 to reserve your spot.
Airgas
2300 N Burkhadt Rd
Evansville, IN 47715
---
Congratulations to our 2017-2019 Board of Directors
2017-2019 Board of Governors Election Ballot:
President – Mickey Hammers
Vise President – Denise Clark
Chairman – Jeff McCutchan
2017 at Large:
Greg Minette
Mike Kilgore
Jay Gilbert
2018 at Large:
Ron Kolb
Eric Hunter
Alan Fleischmann
2019 at Large:
Roy Adams
Ken Hurst
Ron Riecken
---
Maritime Day 2017 aboard the LST 325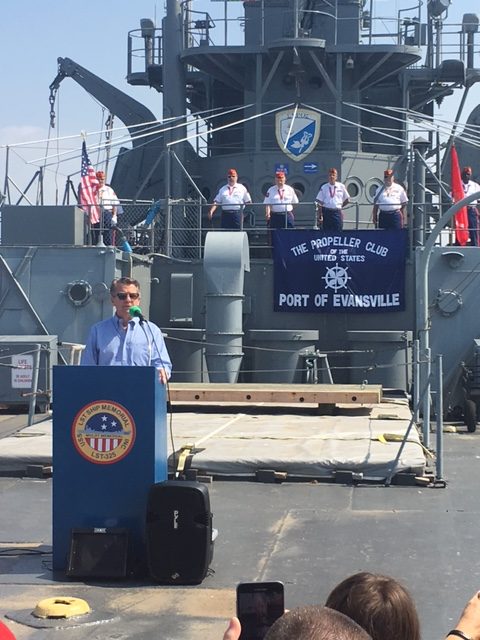 Click for More Pics
---
2016-2017 Board of Directors!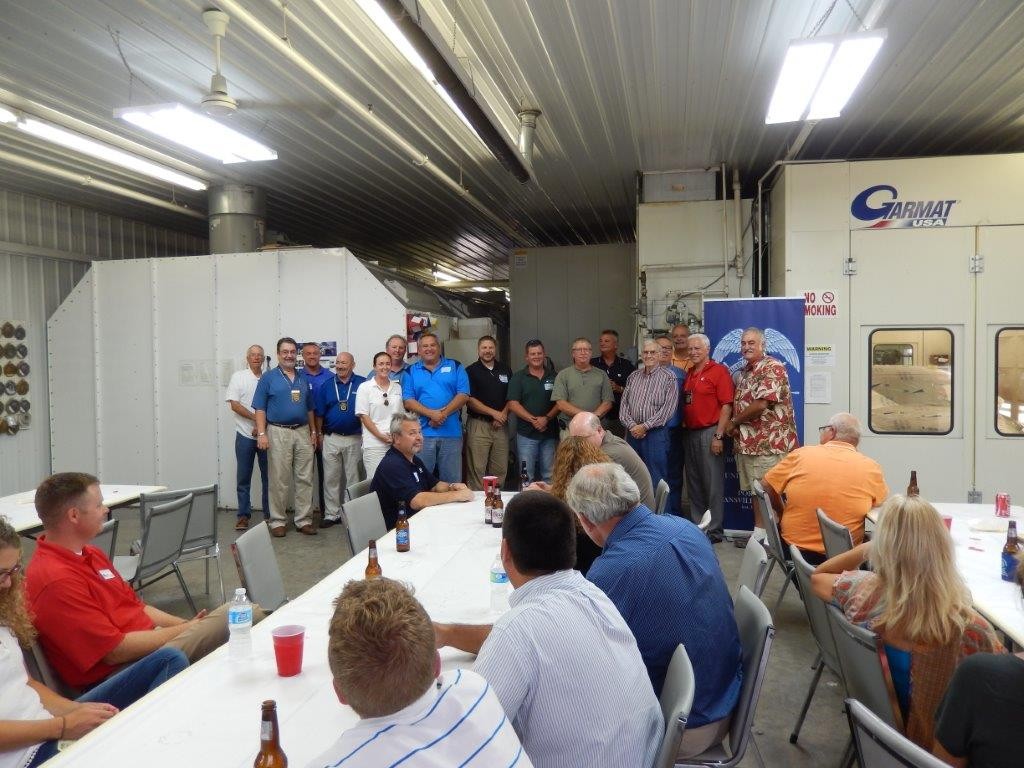 2014 International Port of the Year!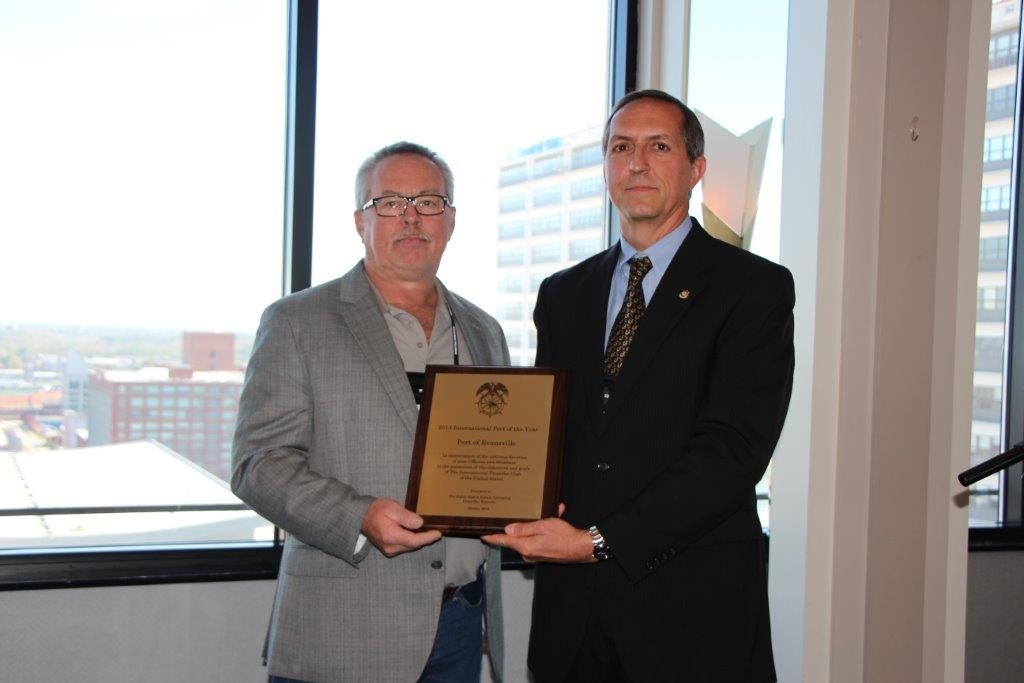 Pictured: Bruce Floyd accepting the International Port of the Year Award for 2014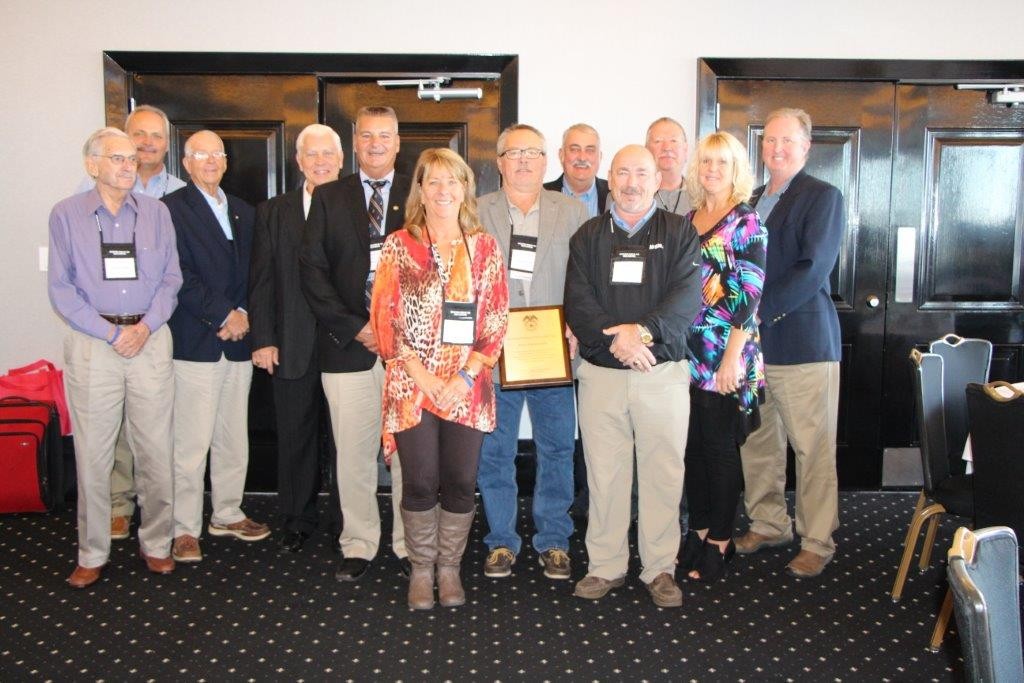 2014 International Member of the Year!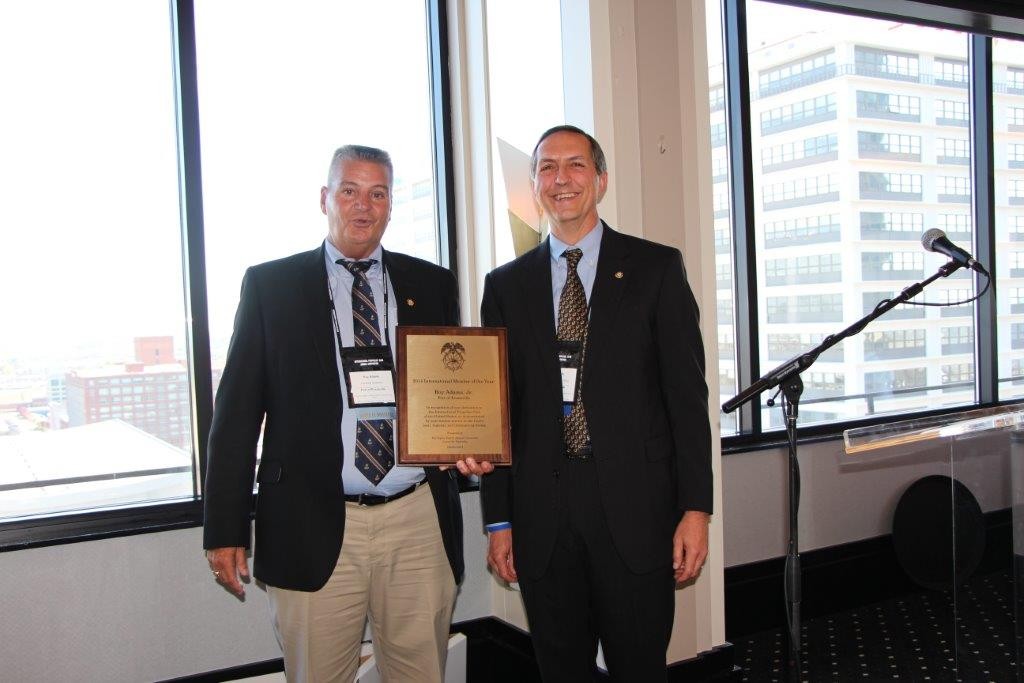 Roy Adams accepting the International Member of the Year Award for 2014
---
---

Next Meeting Information: Evansville Marine Service
Meeting: Dinner Speaker U.S. Coast Guard
Where: 2300 Broadway Ave. Evansville, In 47713
Date: Wednesday September 13th, 2017 6:00 p.m.

---

Special Thanks To: Owensboro Riverport for a great and fun meeting!


---

President: Mickey Hammers Traylor Bros
1st Vice President: Denise Clark
2nd Vice President: Jeff McCutchan Airgas Chairman
3rd Vice President: 
Treasurer/Secretary: Katie Riecken Parker Inland Marina

---

Be sure to check our new online calendar of events and send us your next event.
Reservations or cancellations can be E-mailed to contact@propellerclubofevansville.org
Reminding all members, reservations must be made 24 hours in advance, any cancellations need to be made 6 hours before the meetings.

Board Meetings: TBA
Starting time is 6pm unless otherwise notified:
Board Meeting Schedule:  (4TH) Wednesday of each month